Jim Koster
submitted by Gil Raynor

For those of us who had come to know him, Jim Koster was as true a friend as one could have. I came to know Jim thru the San Jacinto chapter of WWII Subvets. Jim tolled the bell at our Memorial Services and rendered a hand salute as each boat was tolled. James was a close personal friend of Ron "Warshot" Smith. Seems they entered the service at the same time and went to torpedo school together.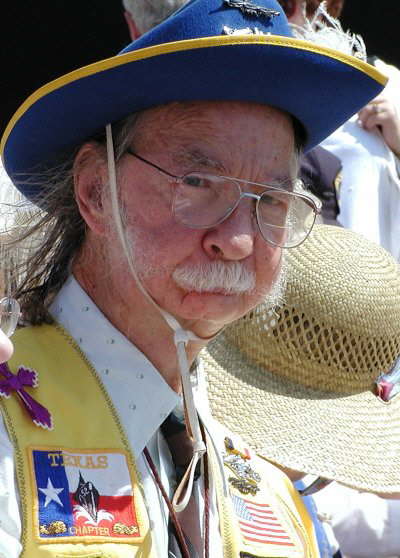 Ron and I visited Jim last week at the VA hospital, he was expected to go home then, having survived several recurring bouts of pneumonia. Jim had signs up in the hospital room from his Grandkids telling him how much they needed him home and telling him what a fighter he was.
Jim was a fighter, fighting till the very end against the impossible odds that wracked his body. He had fought against cancer that took part of his jaw and forced him to eat only soft foods, but he never gave up and he pulled himself out of the sick bed to stand on the platform and honor his shipmates when it came time to toll the bell for those on eternal patrol.
Jim Koster, USS SAURY (SS-189), crossed the bar on Sunday.
Another tear will fall the next time we toll the boats as we notice the empty seat where Jim sat to honor his shipmates.

---
Please take a moment of silence to honor another of our fallen heroes.
Hand Salute
Sailor rest your oars.
In loving memory of an honored shipmate
Gil Raynor
October 2, 2002